Check out some of the love
AffirmaJams

listeners are sharing with us!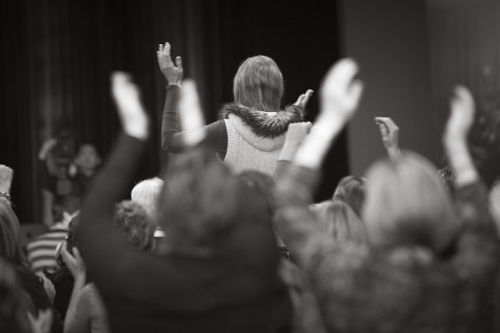 I am listening to your new [songs] probably 20+ times per day, EACH. I Just had an extra $7000 fall into my lap this month! Your music is...LIFE CHANGING!
~
Ty Boggs
CEO, Heart 2 Heart Farms
I just wanted to tell you how much my 4-year-old daughter and I have been enjoying AffirmaJams Vol 1!  I am so happy that I have been able to expose my little one to this!
~
Liz Santillan, San Diego, CA.
I have been enjoying your CD. In fact, I keep listening to the one track "This is My Life" over and over all day long some days. It keeps me going, especially on the days I need extra encouragement!!!  You are AWESOME!!!!!!
I am so mad at myself for not buying your CD the first time I heard you sing last winter. I just purchased it this weekend at Supermind. I have to tell you how much I love love love it! You are a real talent.
I downloaded Irene's song on a day my mom was visiting me and she was feeling a little down, a little discouraged about her life. And I played the song and she stood up and started dancing, and her face just lit up with energy, and within a few short minutes, she was completely shifted to a place of possibility- agreeing with the music- This is my time! That's right! - We love the music so much. It's so powerful and Irene is an absolute superstar!
Irene truly has a divine gift for writing/composing songs, and for spiritually connecting with her audience when she is performing. She has a magnetic quality that penetrates the soul of the listener. Her songs have positive messages that have the power to reach into the subconsciousness of the people to change their lives in very profound ways. The quality of her voice is like hearing the angels sing. She is highly intelligent and has a heart full of compassion for the people she touches. This is the music that everyone should be listening to in their cars, homes, offices, business events, and social gatherings. Irene spreads a message of peace, personal contentment, and inner beauty so that others can feel that within themselves too. I HIGHLY recommend Irene for hire whether you need a captivating professional performer, or you need someone to write that heartfelt musical message for a special event in your life. No one can do it like Irene. Do not pass up the opportunity to be exposed to her work. She will change your life FOREVER!
Irene - your affirmjams ROCK! they stimulate my soul - we need more from you - like now - keep following your spirit!!!
I love the Affirmajams! I can't believe the positive impact this music is having on my business. I have a day job but do massage in the evening. In the past, I'd typically book one new massage client each month. However, in the past two weeks I've been listening to Affirmajams and have booked five new clients!! Talk about making money! These songs give me such a boost and my business is thriving as a result of my new mindset.
~
Kristen Hayes, Huntington Beach, CA
Massage Therapist
I love AffirmaJams! I keep singing 'Excuse Me' in my head...love that song!
~
Peggy McColl
NY Times Best-Selling Author of "Your Destiny Switch"
I also use it looping on my intro slide (This Is My Life) for my demystifying weight loss talks for the public, I show the you tube video of this at the beginning of another talk where I ask them to make  some major commitments to their health and I play it really loud for the staff and do your dance moves in preparation for patients coming in for these talks to get them pumped up!
Its also a vibrational channel changer for me. If I find I am on CNN I play it to get me back on Discovery!
Thank you, Irene! You are talented, inspiring and awesome! I really love her music and what she is doing.
Your CD is awesome! I gave one to each of my staff for Valentines Day and they loved it. One woman's husband took hers he liked it so much!
What an awesome idea!
~
Dr. Kyrin Dunston
drdunston@truebalancemd.com
Irene has beautiful voice and a true gift for creating uplifting, inspiring and motivational lyrics. We have had Irene perform twice at our events and our group loves her message. Irene's beautiful voice will captivate and inspire your audience.
~
Lisa Goodwin
Executive Managing Director
eWomenNetwork